Our process unifies your strategic direction
across all functional areas
in just 6-8 weeks.
RESEARCH • STRATEGY • POSITIONING • CONTENT • CREATIVE • TECHNOLOGY • MARKETING
HOLISTIC BUSINESS AND MARKETING STRATEGY GEARED FOR SMBs LIKE YOURS
Small and mid-size businesses (SMBs) move faster and think more practically than their larger counterparts.
Our Strategic Jump-Start program guides cross-functional leaders through a well-defined process specially tuned for today's SMBs. The deliverables are concise and actionable strategies that segue seamlessly into execution.
YOUR STRATEGIC PLAN DETERMINES THE TRUE COST OF EVERY INVESTMENT
If your "moon shot" is off by only one degree, it'll miss your target by more than 4,000 miles. So why not nail it at the launch pad?
Our seasoned strategic pros facilitate proven tools and processes that build confidence for tactical investments with richer return on investment.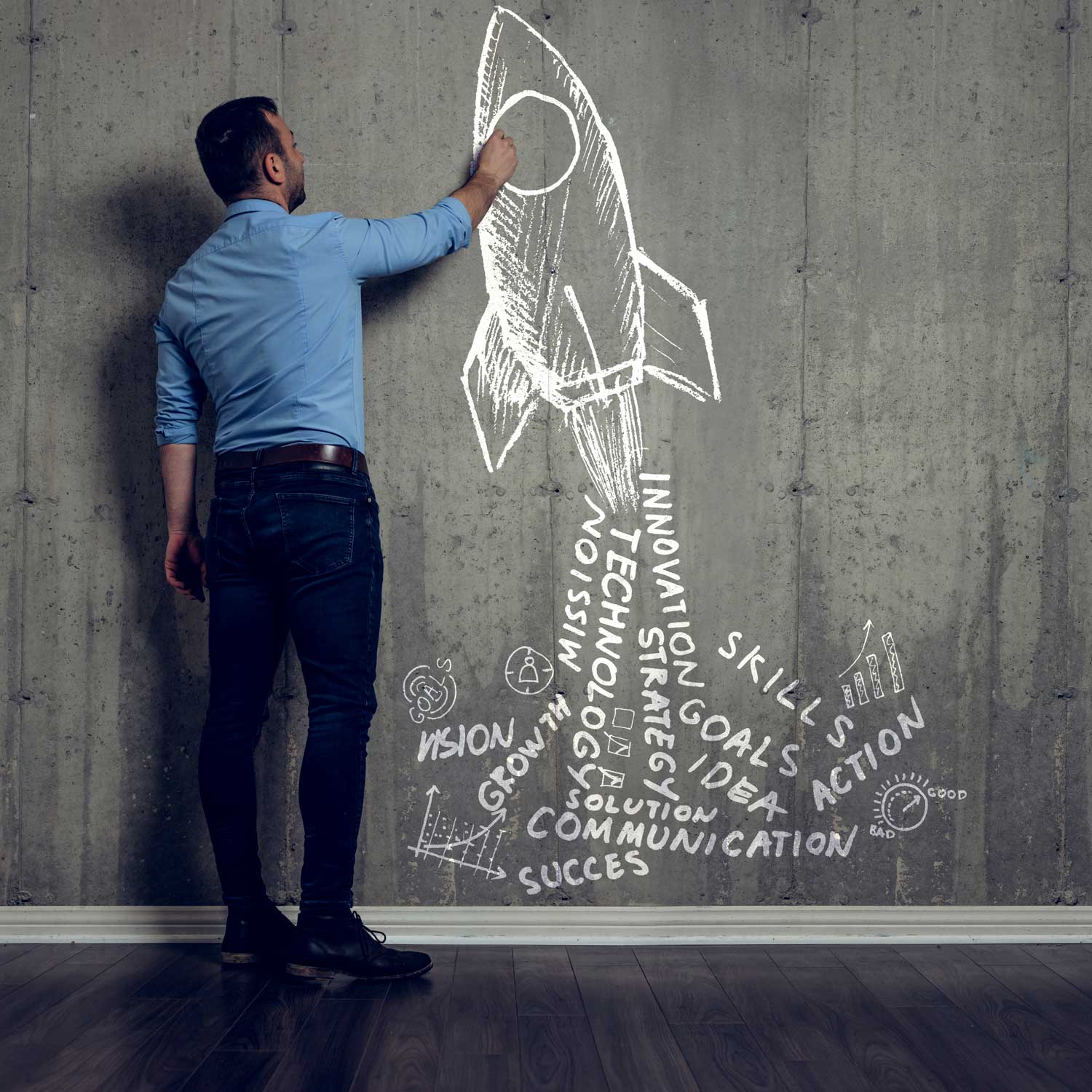 NOT YOUR TYPICAL SIDE ORDER OF STRATEGY
Our thorough, yet practical approach to strategy explores innovative scenarios for growth through:
Research
Exclusive 5-dimensions analysis
Exclusive strategic S.W.O.T. bridge
Value proposition development
Brand portfolio strategy
Brand positioning strategy
Buyer journey analysis
Messaging & content development
Marketing strategy
Research
Quantitative and qualitative research defines demand.
5-Dimensions
It's like a PESTL and competitive analysis on steroids, yet streamlined.
Strategic S.W.O.T.
Not the S.W.O.T. that collects dust in a drawer, but an active analysis with built-in strategic output.
Brand Portfolio Strategy
Growing or consolidating your brand portfolio demands a defined process to avoid overlap, cannibalism, and vulnerability.
Value Proposition
Develop a succinct and effective value proposition that's unique and powerful.
Positioning
Define unique positioning to capitalize on underserved demand.
Buyer Journey
Model your buyer's path to satisfaction and influence their journey.
Messaging & Content Development
Build a messaging platform that drives your strategies into the marketplace through engaging content.